SHOWS
À LA CARTE
CHOOSE FROM OUR SHOWS « À LA CARTE », THE THEME THAT CORRESPONDS BEST TO YOUR DESIRES. THIS FORMULA « CLEF EN MAIN » INCLUDES THE ARTISTS, THE ORGANIzATION AND THE TECHNICAL TEAM.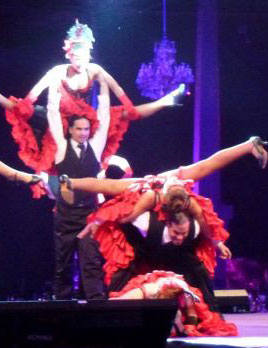 DREAMSHOW GOES CABARET
feathers, strass, glitter, dream costumes… With this live show, you'll experience a unique moment, ending in a blaze of glory with its traditional French Cancan act, worthy of the biggest Parisian cabarets.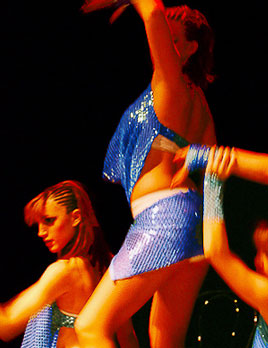 inspired from the musical Mamma Mia, « A Tribute to Abba » will bring back to life the greatest hits of Abba, performed live by our exceptional singers.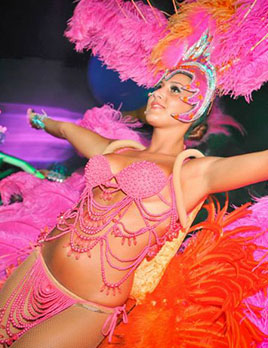 A LUXURIOUS SHOW WITH BRAZILIAN DANCERS, RICHLY DIRECTED TO OFFER YOU A COLORFUL SPECTACLE.

LIVE SINGERS, PERCUSSIONISTS, DANCERS AND CAPOEIRISTAS WILL PLUNGE YOU INTO THE BRAZILIAN FOLKLORE AND ITS FEVERISH RYTHMS.
MADE-TO-MEASURE
You want to revive a musical, a French variety show, a Music Hall show or create your own show ?

Dreamshow « MADE-TO-MEASURE » ADAPTS ITS MULTIPLE CONCEPTS TO YOUR REQUESTS. OUR CHOREOGRAPHERS AND ARTISTIC DIRECTORS WILL LISTEN TO YOU AND ACCOMPANY YOU HAND IN HAND IN ORDRE TO BRING YOUR PROJECTS TO LIFE.

THIS FORMULA WILL ADD AN EXCLUSIVE DIMENSION TO YOUR EVENTS.